Loccitane Solid Perfume β€' Magnolia β€' Eau du Val 0.3 oz 10 ml Parfum Concreta Rare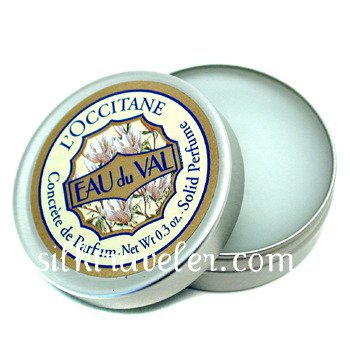 Magnolia Eau du Val Solid Perfume tin
by L'occitane en Provence

Gathers the aroma-essence of precious, fleeting magnolia blossoms native to the sheltered valleys of Provence and the Mediterranean basin. A delicate and captivating fragrance that seduces with additional notes of tuberose, freesia and musk...... Fresh and elegant.
Made in France.
β€' 0.3 oz / 10 ml new tin.
β€' Purse, travel size. (About size of a quarter)
β€' Discontinued and Hard to find.

The soft fragrance of Magnolia in a take-along format. Small enough to slip into a pocket or handbag to make fragrance touch-ups easy. Subtle and sensuous. Alcohol-free.

www.silktraveler.com.