Thymes Coco Monoi EDP Eau de Parfum 1.7 oz. gardenia tonka bean Rare Retired version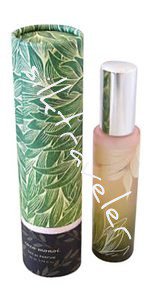 Thymes Coco Monoi Eau de Parfum

DESCRIPTION: Heady white blossoms of intoxicating gardenia scent the humid night air. Gathered by moonlight in the age-old Polynesian tradition, these most voluptuous and feminine of flowers are steeped in sumptuous oils to release their sensuous fragrance and energy.
- 1.7 fl oz / 50 ml boxed Eau de Parfum - spray
- discontinued line, hard-to-find item.
FRAGRANCE: Modern, exotic blend of white gardenia, lushly layered with white tuberose, sweet osmanthus, and sultry notes of tonka bean and warm agarwood.

www.silktraveler.com.