American Airlines international Business Class Eames Amenity Kit new 2016 GREY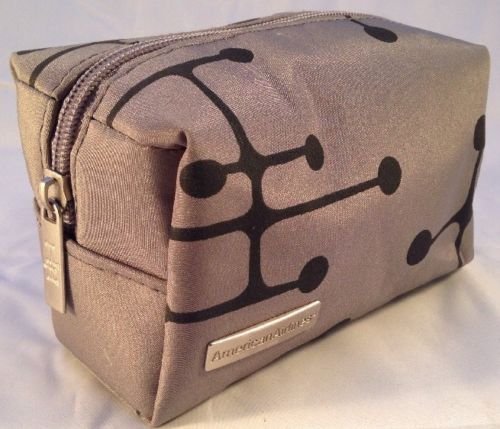 American Airlines new Eames Business Class Amenity Kit in GREY

New for 2016 American Airlines Business Class passengers. The Eames Amenity Kit comes in Black and Grey. WESSCO facilitated a partnership between two quintessential American brands American Airlines and the Eames Foundation, to create amenity kits for first and business class travelers. The kits feature the classic dot pattern from the Eames historical archives from 1946 and selected for its timeless appeal, and have become instant collectible items. The first class kit can also be repurposed as an iPad case.
In 2013, the American Airlines-Eames Foundation kits designed by Wessco were recognized with a TravelPlus award in the business class amenity bag category for the Americas.
Contents:
PVC pouch bag [excellent reuse, attractive signature zipper pull]
Body lotion - Ear plugs and eye shades - Facial moisturizer - Lip balm - Pen - Socks - Tissues - Toothbrush - Toothpaste - Towelette.
www.silktraveler.com.
www.avintagevera.com.