Bal a Versailles Jean Desprez EDC Spray Eau de Cologne 1 oz. 30 ml perfume spray NIB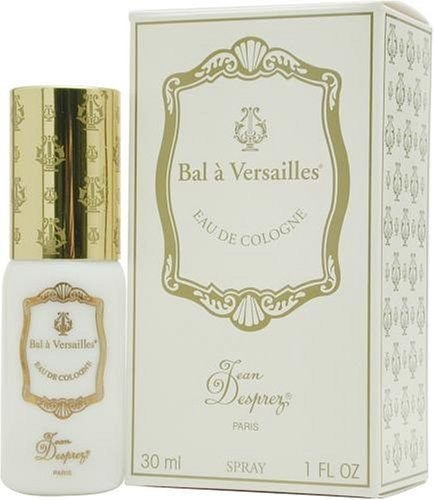 Bal a Versailles EDC Spray by Jean Desprez

Soft, sweet spices and orange flowers with lower notes of musk, civet and ambergris.
Classification - a refined, oriental, gentle, floral fragrance. A lush, romantic, complex feminine fragrance. Introduced - 1962.
- 1 fl oz / 30 ml Eau de Cologne spray.
- New and boxed.
- porcelain like bottle design, as pictured.

" Using only the finest ingredients, the exquisite Bal a Versailles will open a portal for the modern woman of today to indulge in the luxury of an elegant era. Warm & richly textured, Bal a Versailles is a timeless indulgence, appealing to the most discriminating tastes of today's woman. "

www.silktraveler.com.