Vera Bradley All in One wristlet zip around wallet Puccini β€' cell case NWT Retired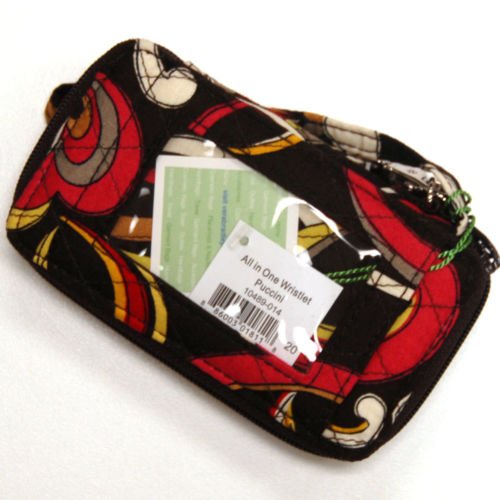 Vera Bradley All in One Wristlet in Puccini

Now you can have it all, right in the palm of your hand. Slide your cell phone or music player in the back pocket and your ID in the front window. (For smaller and/or thinner cell phones).
β€' 3" x 5 ΒΌ" x ΒΎ"
β€' 6" wrist strap
β€' Credit card slots and pocket
β€' Inside zippered compartment
β€' Strap clasp
β€' New, with tag - NWT

www.silktraveler.com.