Vera Bradley Double Kiss Coin purse Sittin In A Tree β€' small pda change makeup clutch NWT Retired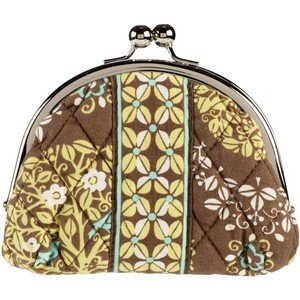 Vera Bradley Double Kiss Coin Purse β€' Sittin in a Tree. Exclusive only one on web!
We find small things with even smaller things tucked inside them irresistible. The two nested kisslock pouches keep your lunch money or change safely inside. It's an accessory that's cute enough to carry as a tiny clutch! So cute, you'll be looking for excuses to pay in coins!
- 5-1/2" x 3-3/4" x 2".
- New with tag and Retired.
- Double Kiss coins in new condition hard to find!
- 3d pic of other purse for inside illustration only

www.silktraveler.com.