Bath Body Works Bergamot Coriander Lotion Original Disc'd version in glass bottle Rare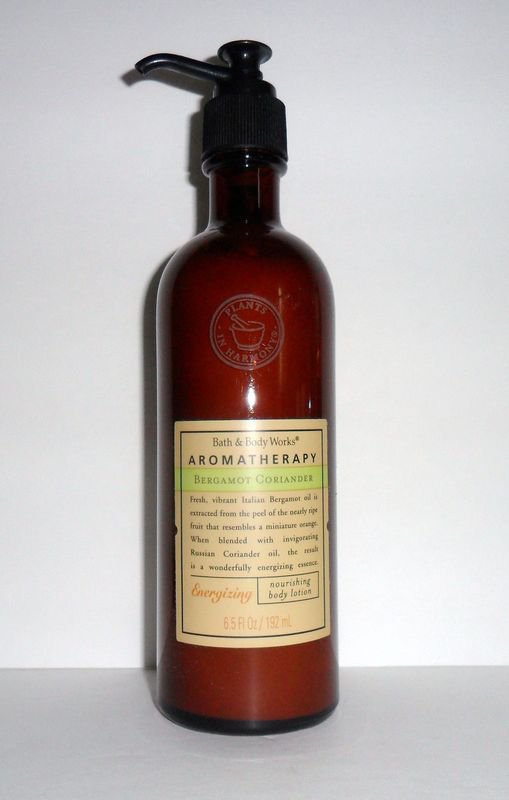 Bergamot Coriander body Lotion - original formula `glass bottle'
by Bath & Body Works

From the ENERGY aromatherapy line: Bergamot is uplifting and energizing to enhance your mood. Coriander invigorates & soothes to provide focus.
- 6 fl oz BODY LOTION in glass bottle.
- VERY hard to find.
- note that slight variation in appearance, color, viscosity, scent is not uncommon in vintage discontinued bath and body products, from when originally produced. Bear this in mind when purchasing.

www.silktraveler.com.
www.myvera.com.