Crabtree Evelyn Body Butter cream 3.5 oz. 100g Cocoa Nutmeg Cardamom Discontinued *volume*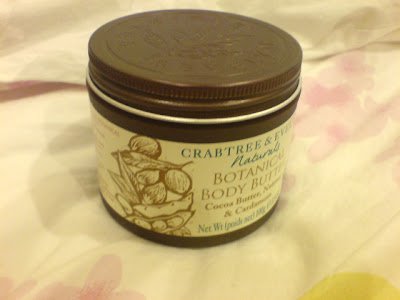 Naturals Cocoa Butter, Nutmeg, Cardamom Body Butter in Medium 3.5 oz size. by Crabtree & Evelyn. S E A L E D
ONE Cocoa Butter, Nutmeg & Cardamom Body Butter jar in the 3.5 oz/100g size. This was produced in 1.8 oz travel, 3.5 oz, and large 8.8 oz sizes. I may have a large one available in separate listing.
- 3.5 oz / 100g. NOS = New, old stock but completely factory sealed!.
If you've not used/purchased one of these in several years know that the product fill line will look low, almost to half of jar height. This is the case with all sizes and confirmed by me as it is a product I use personally. It is likely just the fact that the cream is somewhat whipped when produced and settles. Still great, still applies like velvet but will LOOK low. Don't buy if that's a concern of yours!


www.silktraveler.com.