Crabtree Evelyn 1 Single Azzemour Bath Soap 3.5 oz / 100g bar Rare,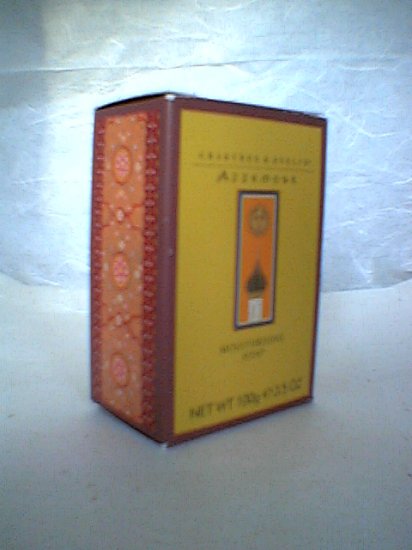 Crabtree Evelyn Azzemour single bar soap.

Azzemour captures the spirit of Morocco with a warm, diffusive blend of floral and spice notes. Seductive notes of African violet, bergamot and nectarine reveal a sensuous heart of Moroccan rose, freesia, gardenia, and clove – warmed throughout with sandalwood, moss, amber and musk. Its warmth, depth and complexity makes it especially alluring for evening.

A single - 3.5 / 100 g boxed bar milled soap.
tip; often, the pricier vintage soaps are sold by the bar, instead of a boxed set of 3. you are purchasing one boxed bar of soap, AS PICTURED. thnx.
Discontinued & rare.


www.silktraveler.com.