Loccitane Green Tea Leaf Light Gel Moisturizer Lotion for tired legs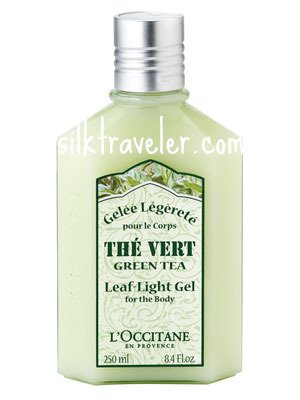 Green Tea Leaf Light Gel
by L'occitane en Provence

Applied on the enitre body, the leaf-light Body Gel instantly provides a sensation of freshness & lightness. Its non-greasy texture is easy to smooth over skin & is quickly absorbed. At any time of the day, this gel relieves the sensation of " tired legs ". A sensational après-sun & post-workout pick-me-up. Silky and reviving, Leaf Light Body Gel is PERFECTly textured for HOT CLIMATES.
- 240ml / 8.4 oz bottle.
- Discontinued.

www.silktraveler.com.