Lewis N Clark Travel Large Cosmetic Case Beige / Mint toiletry pouch organizer water-resistant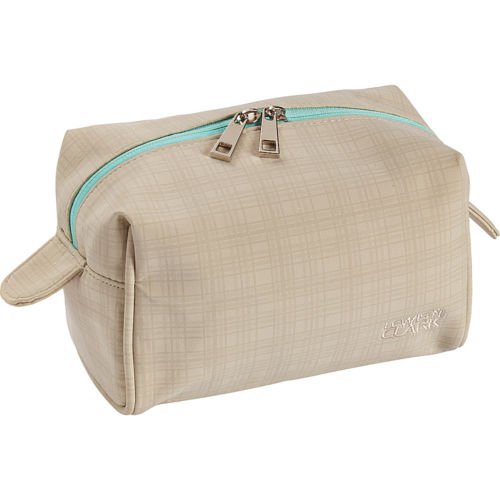 Lewis N Clark Cosmetic case kit was made to transport your daily makeup essentials. It works well for holding tech cords and chargers too. Fashionable design will slip easily into your purse.

I bought one of these to go in my aqua "Palm Springs" carry-on. I also bought the pull-apart Travel Cosmetic Case and the set of 2 Packing Cubes. A perfect combo. I keep one in bathroom and one in nightstand. The material is a slightly rubberized exterior which wipes clean easily.
Exterior Dimensions: 7.5" x 4.5" x 4.5"
Linear Inches: 16.5" Weight: 4 oz Material: Poly twill.
SKU: 1555. Catalog #: CT39-323272. New


www.silktraveler.com.
also: www.myvera.ecrater.com.