Flight 001 Escape Artist Saffiano Pouch travel accessory cosmetic tech case F001 Pewter grey silver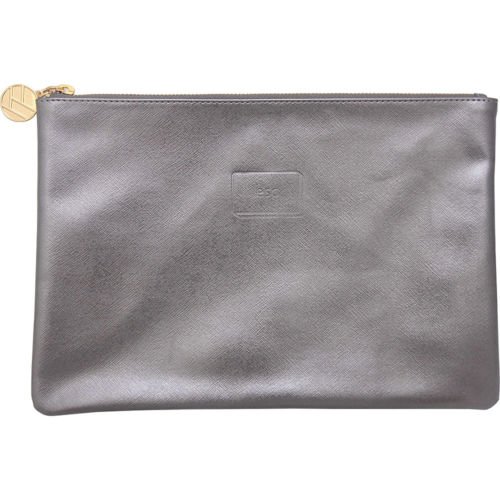 Flight 001 Escape Artist Saffiano Pouch in PEWTER silver grey. LARGE 12X8.

Packing pouches have never looked so good! This is the ideal travel bag to hold your essentials - id, cards, cash and phone. The shimmering oversize Saffiano pouch with cinch key print doubles as a chic clutch for day or night. Can also be used as a fabulous toiletry bag.
- Metallic gold zipper with flight 001 logo charm pull
- ESC key embossing
- Fully lined interior
- 12 X 8 X .3 it's BIG
- www.silktraveler.com.
- www.myvera.ecrater.com.
.