Henri Bendel Amber X2 Home Perfume Vaporizing Oil Bath Body Works 0.3 oz diffuser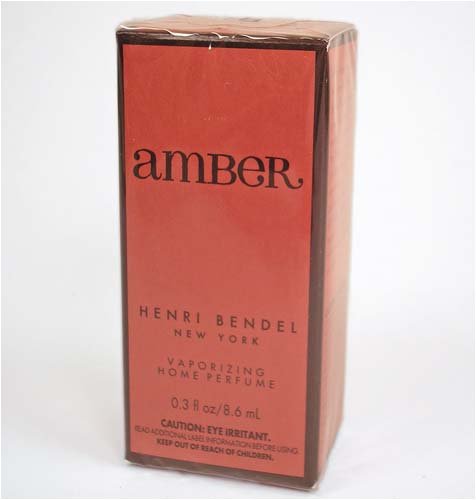 TWO Henri Bendel Amber Home Fragrance Oil

Use in simmer pots, warming trays, lightbulb rings, and to freshen dry or rock crystal potpourri's.
- TWO 0.3 fl oz/ 8.6ml Vaporizing Home Perfume Oil.
- Factory sealed boxed bottles.
- Very, very hard to find!

This exotic fragrance is an intricate blend of three special types of amber - golden, sweet & white. This scent is rich and sensual and is enhanced by the sweetness of jasmine and white roses.
- From Henri Bendel, a legendary 5th Avenue boutique since 1895.

www.silktraveler.com.