Vera Bradley Get Carried Away XXL Tote Blue Lagoon overnight weekender, carry-on β€' NWT Retired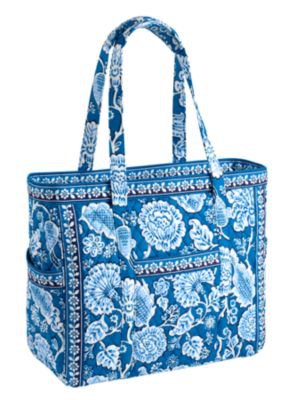 Vera Bradley Get Carried Away in Blue Lagoon
-it's huge-
The ultimate in travel, our Get Carried Away Tote is designed to function as a travel companion. Unique, breakaway zipper gives the option of securely closing the bag (like a duffel or luggage item) or leaving it wide open! Tons of pockets (some plastic-lined!) and positionable shoulder pads make traveling comfortable and easy. Go ahead, Get Carried Away! This is a SUBSTANTIAL bag.
- 18ΒΌ" x 15Β½" x 7Β½" with 12Β½" strap drop
- New, with tag

www.silktraveler.com.