Vera Bradley Curling Flat Iron brush Cover Versailles hair travel NWT Retired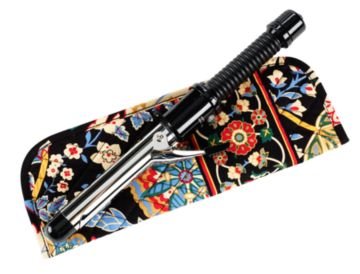 Vera Bradley Curling Iron Cover in Versailles
• •
In a hurry? The heat resistant lining of this attractive cover keeps your clothing scorch-free while traveling. Fits a variety of curling irons and brushes.
- 4½" x 12½"
- New, with tag.
- Retired.

www.silktraveler.com.
.